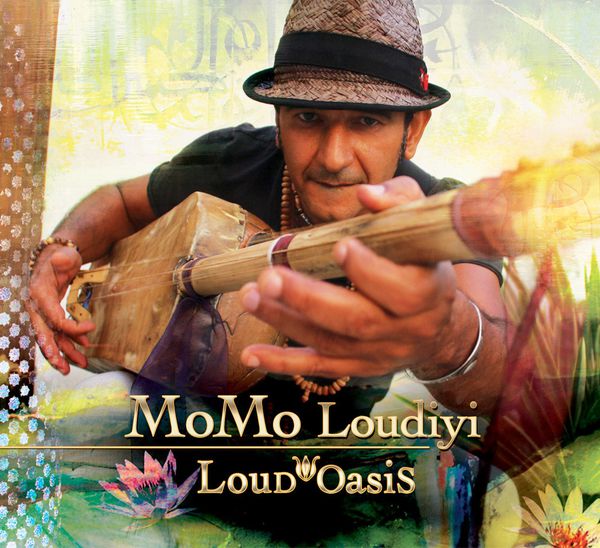 Born in Casablanca into a Moroccan Sufi Musical Tradition, Momo Loudiyi moved to Europe to expand his musical range with intensive studies in jazz, rock, flamenco and composition. Early on, his musical ambitions led him to tour and collaborate with artists including UB40, Living Colors, Paula Cole, Hassan Hakmoun, and other renowned world music artists in such venues as the Hollywood Bowl, UCLA Royce Hall, the Beacon Theater, New York Symphony Space, Le Lido, UNESCO, Wanderlust, Harmony Festival and Bhakti Fest.
In 2008, his musical expansion brought him back full circle to the sacred Sufi Hamadcha brotherhood of Fes, Morocco. The outcome was his album Loud Oasis, called "superbly produced and performed" by Michael Mollura in LA YOGA Magazine. This recording unites a lifetime of musical influences in the unique world music fusion style of Moroccan Roll. Loud Oasis features more than 40 world-class musicians and is available at major online retailers including iTunes and Amazon, and at www.loudoasis.com.


Momo Loudiyi's live performance show is a soaring blend of uplifting Moroccan rhythms, entrancing melodies, and contemporary sonic layers. His exotic voice and delicate playing of the Moroccan Sintir that invokes his Ancestors is compelling, highly danceable and good medicine for body and soul.