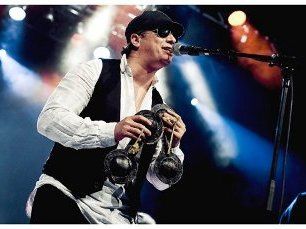 Maghreb Mania est un groupe de fusion style Maghreb qui mélange différents styles de musique (rock, reggae, pop, funk) avec des musiques marocaines (comme le gnawa ou le chaâbi) pour créer un son dansant et groovy. Les membres du groupe sont de différentes origines, surtout du Maroc, mais aussi du Brésil, du Canada et de Surinam. Ces origines culturelles variées, on les entend dans leur musique qui influencent leur répertoire. La combinaison de ce métissage culturel (avec des non-Marocains du groupe d'interpréter musique traditionnelle marocaine d'une part, et la combinaison entre Marocains nés aux Pays-Bas et Marocains venus plus tard d'autre part font de Maghreb Mania un miroir de la société néerlandaise (et peut-être même de la société européenne actuelle en général).
On l'appelle musique euro-maghrébine de deuxième génération. "We rock and party bidoun houdoud" (sans frontières).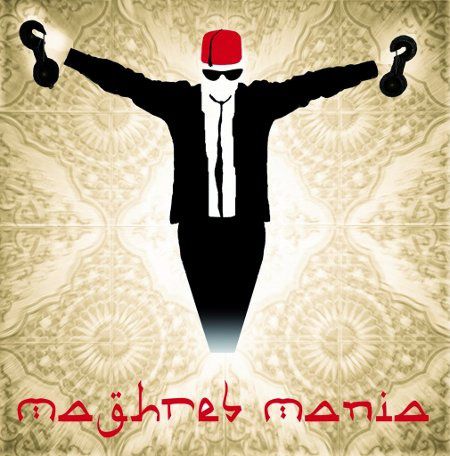 Maghreb Mania is a group of musicians which keeps itself busy by making Maghreb-fusion. The Maghreb is an area (Northwest-Africa) where a lot of cultures meet, this brings along a lot of influences, as a result of which the Maghreb in musical area is enormously varied. Especially Morocco and Algeria are well known for their enormously enrichment of the North African sound in Europe, of course also Egypt has made an enormous contribution with the classic Arabian music, however Egypt does not belong to the Maghreb area. The members of Maghreb Mania are mainly Moroccan of origin, from Tangier (North) to Agadir (south). But not only from Morocco, the guitar player is from Suriname, the percussionist is from Brazil and the drummer from Canada. Some members were born in the Netherlands and some members came on an older age, they all made the western culture their own and mixed it with their native culture so culture fusions have found place. It was only a matter of time time that this also was going to take place in musical area. The goal of Maghreb Mania is to make a fusion between the Maghreb music styles and the different western music styles and perform before all kind of audiences. The bases of Maghreb Mania are the different North African rhythms and music styles like for example gnawa, rai and chaabi. They merge these with the different Western music styles, like for example reggae, rock, jazz, latin and pop. By for example combining the trance music from dark Africa (gnawa) and the whipping rhythms from the Moroccan chaabi, with rocking guitar solo's and jazzy piano solo's, Maghreb Mania creates a fusion of the most beautiful sounds and rhythms. Also rai-music (Algerian pop music) occurs mixed in the repertoire in fusion-version with several other styles. Reggae is a music flow which is very liked in North Africa and here too they give it a Maghreb twist. It is all about fusion at Maghreb Mania, seeing to surprise the public and let them enjoy a world where the differences in language, culture, race or religion do not stand in the way of the pleasure of dancing and making music. In short Maghreb Mania brings Maghreb-fusion as it should, Music bidoun houdoud (music without boundaries). where musical roller coasters, the pleasure of making music and bringing the people together and dance together are their number one priority.