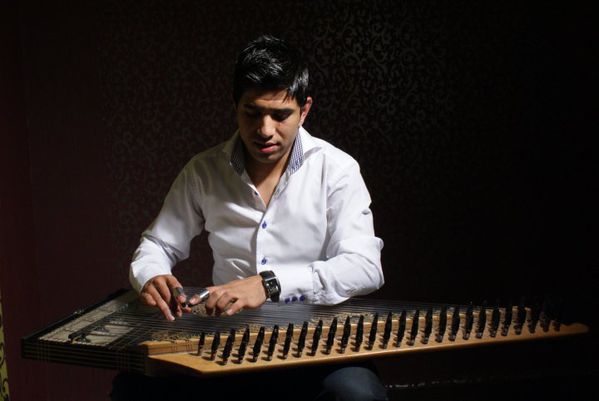 Mohamed Ali Triki, or Daly (born in September 4, 1986 in Sfax) is a young musician of qanun.
Biography
The father of Daly is Mabrouk Triki, a star in Tunisia involved on Radio Sfax. All Tunisians know the title Ytaouel Omrek Ya Mmima originally called "Tefl Mabrouk".
After the Bachelor, and courses in a private conservatory, Daly continued his studies in music and musicology at the Higher Institute of music in Sfax.
He is first involved in the practice of percussion and accordion before learning the qanun and be the young artist that is currently in his musical troupe.
He is fond of mixing between the Tunisian music and Latin music like salsa, tango and the waltz that always runs a good mood.
His teacher of Qanun is Souhed Najm Abdullah (born June 26 in Baghdad 1971) who have several good professional experience in Iraq.
In 2008, a musical meeting between teachers and students of the Higher Institute of Music in Sfax (Tunisia) has given rise the troop "Awtâr wa Adwâr". This meeting is based on one goal: restoring the life to classical musical repertoire that includes all Arab countries and their musical discourse and that affects the entire Arab population without ethnic or regional considerations.
The program of the troop is a call for a journey through the ages and important periods of Arabic music from the late nineteenth century to the mid-twentieth. The troupe performs regularly in Tunisia and in some countries such as Algeria, Morocco, France ...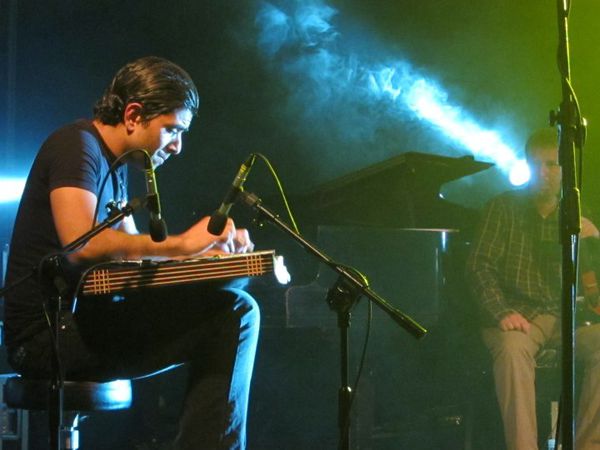 In June 2010, Dali participated in the Euromed International Music Festival in a tour of great importance in the countries of Eastern Europe and he represents Tunisia at this event. He tooks part in the selection of the best players in the world between June 4 and June 14 in Budapest, Belgrade and also Katowice.