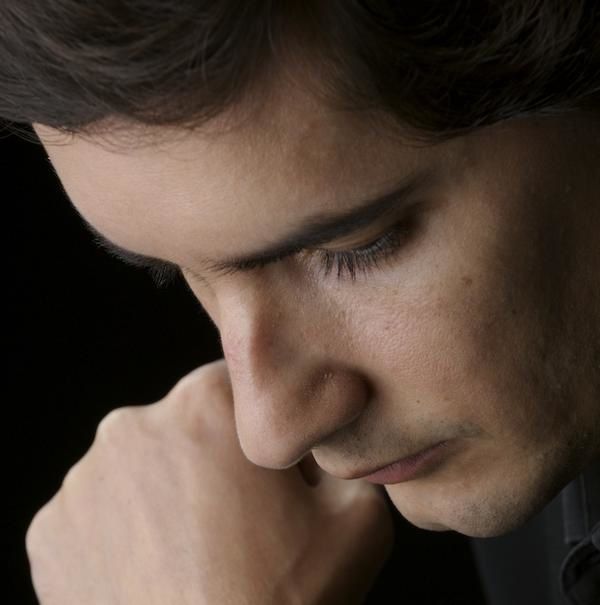 Le fado (du latin fatum, « destin ») est souvent comparé au flamenco espagnol, qui exprime également l'âme d'un peuple, l'odeur de sa terre. Ayant pour origine le lundum brésilien qui est un mélange de rythmique noire et de musique de cour portugaise, le fado a subi par la suite des influences maures et arabo-andalouses.

Rodrigo Costa Félix est l'un des plus prometteurs "fadistes" de la nouvelle génération de chanteurs, héritiers de la grande tradition masculine du Fado de Lisbonne.

Très tôt remarqué dans les clubs de fado de la capitale portugaise, il est rapidement invité à se produire sur la scène de l'historique Taverna do Embuçado avant d'être accueilli, à partir de 2001, au célébrissime Clube de Fado. Il participe, entre temps, à tous les événements fadistes du Portugal sans pour autant négliger ses études d'ingénieur du son. En 1995 il participe à l'enregistrement de l'album "Alma Nova" avec ceux qu'on désigne déjà comme la Nouvelle Génération de chanteurs de Fado et entame une carrière internationale en 1997.

C'est avec un programme original que Costa Félix participe à l' édition de Mûsîqât 2009, mêlant ses dernières créations et les grands thèmes classiques qu'il continue d'interpréter au "Clube de Fado" chaque semaine.
Rodrigo started singing Fado at the age of 17. He wasn't one of those singers whose stile was imposed from the outside, rather he let it grow from within. Fado is emotional, sentimental, powerful, deep, intense…what better age to start singing such music than the most emotional of them all?

6 months after his debut at a Fado house in Lisbon, he got his first invitation to perform as a hired singer at one of the trendiest venues in the business: São Caetano. Music was now his life, his passion. Later, another invitation to perform at one the most historical ones, Taverna do Embuçado, and has been, since 2001, guest star every Mondays and Thursdays at Clube de Fado, the most renowned Fado house in Portugal.

Never neglecting his studies (he's a Sound Engineer at RTP television station), he started participating in major Fado events throughout the country, mainly with one of the biggest names ever, João Braga. Garcia de Resende Theatre in Évora was his first. Many followed: São Carlos National Theatre, São João Theatre, both Lisbon's and Porto's Coliseums, São Luís Theatre, Belém Cultural Centre, Aula Magna, etc. In 1995 he had his first recording experience in "Alma Nova", together with Maria Ana Bobone and Miguel Capucho, the first album from the so called New Generation of Fado singers.

He appeared in some TV shows, like the tributes to the queen of Fado, Amália Rodrigues, in Lisbon, Oporto, Panteão Nacional, Café Luso, and in many concerts also broadcasted like Fados no Parque, Fados de Sempre I and II, Fados de Março, Lá Vai Lisboa and several others.

His international career began in 1997 with a trip to Macau, to perform at Clube Militar (to where he would return in 1999), and has been travelling around the world ever since: N.J.P.A.C. (New Jersey) in 1998 and 2000, Barbican Centre in London (1999), Gustine – California (2001 and 2007) and many other in Paris, Madrid, Luxemburg, Stuttgart, Toronto, Bologna, Bayonne, etc.

He was guest singer, together with Ana Sofia Varela, of "Sol y Luna – Flamenco and Fado", a musical by the Compañia de Danza del Siglo XXI, with which he toured around Europe between September 2000 and March 2001.

He participated in many Fado compilations and has a guest in many albums, like the latest ("Al Rescate del Alma") by Maria do Ceo, a well known Galician singer. He's one of the singers, together with Mariza, Camané and Ana Sofia Varela, in Mário Pacheco's "Clube de Fado – A Música e a Guitarra", a CD/DVD recorded live in 2005 at Queluz National Palace and now a Fado show that will travel the world. It has already been staged in Den Haag and at Teatro Albeniz in Madrid, where Rodrigo performed together with Mariza. It has been on tour through the Netherlands last December.

He has finally recorded his first solo album, "Fados d'Alma", produced by Mário Pacheco, just released, where he sings poets like Fernando Pessoa, Vinícius de Moraes, António Gedeão, Fernanda de Castro, Manuel de Andrade, musics by Mário Pacheco, Fontes Rocha, and many classics like "Vendaval" and "Guitarra Triste". He also wrote himself a couple of lyrics: his wife, Marta Pereira da Costa, the only female guitarist (Portuguese Guitar) in Lisbon, is his guest musician in one of them, "Mãe", music by the famous José Afonso.