First there was Hollywood...then Bollywood...and now...Halalwood, Morocco's first and foremost digitalizer's debut album for Crammed.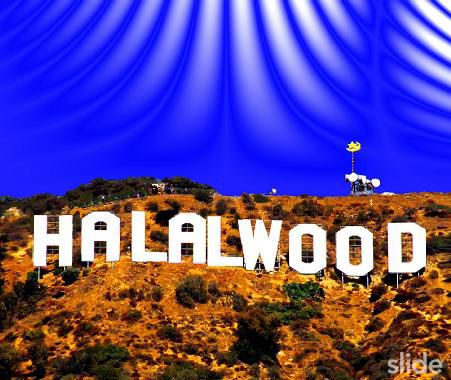 'Halalwood' is a tour-de-force which puts gnawa music, dub, sinuous classic Arabic arrangements for qanun, flute & violins, electronic beats, rappers & MCs, big drums & crunchy rock guitars in a giant blender to produce something fresh and original...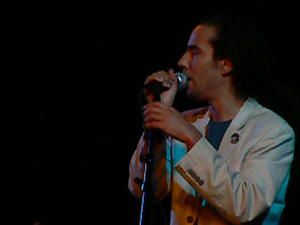 U-Cef has all the legitimacy & inspiration needed to navigate between cultures, without any prejudices, disrespect or fear: Born and raised in Rabat, he absorbed much of his native Morocco's multiple traditions before moving first to New York and then to London, immersing himself along the way in the Western world's electronic & rock scenes. His first CD 'Halalium' (2001) was a milestone in Moroccan urban dance music, and has inspired a whole generation of rappers, b-boys and pro-tools adventurers, from Tangiers to Taroudant and Melilla to Marrakech.

Featuring an exciting cast of high-profile guests including Damon Albarn, Natacha Atlas, Rachid Taha, Mirror System (Steve Hillage & Miquette Giraudy), UK Apache, Amina Annabi, Justin Adams and Moroccan rap duo Dar Gnawa.U-Cef travaille avec le label belge Crammed Disc.

U-Cef (prononcer Youssef) mixe musique et langues. Il jongle entre français, anglais et arabe. Ce batteur de formation a grandi au Maroc. Il y monta notamment un groupe de jazz-rock où déjà, il intégrait de la musique arabe dans des compositions occidentales.
Avec Halalwood, U-Cef se situe à la croisée des cultures et des générations. Ses chansons renouent les liens entre toutes les musiques. Le hip-hop, le funk et le raï se marient à merveille sur Idman. Le Marocain s'autorise même un clin d'œil r'n'b sur Hamdou'llah. Ses chansons auront le mérite de tisser des liens entre ces musiques très diversifiées.
Liens internet